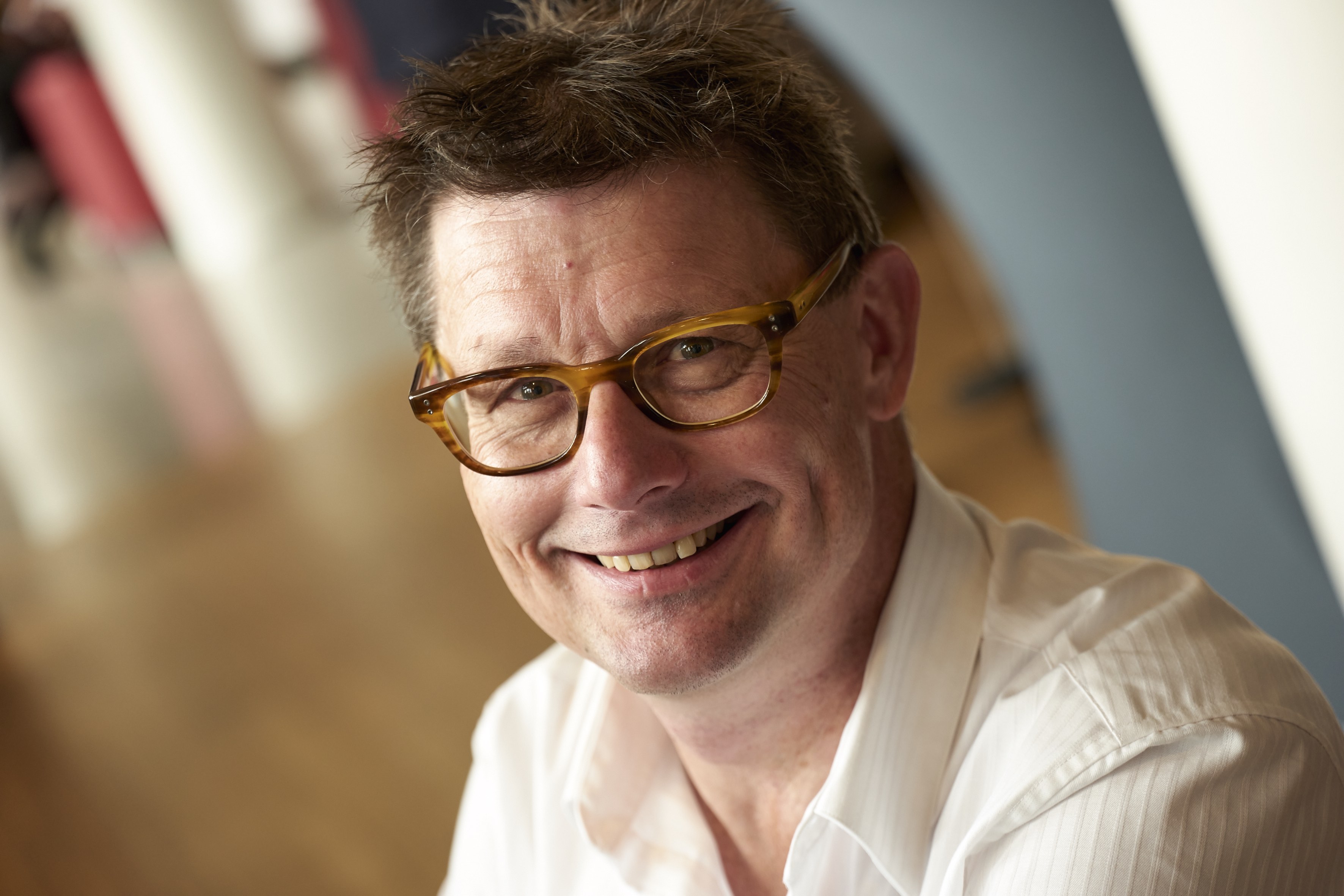 J.G. Vermaak PhD MMC MCM CMC

past education
I studied chemistry and organizational psychology in Utrecht and Florida and received my masters degree in Utrecht in 1985. I completed education programs on psychotherapy and counseling and was also certified as a yoga teacher. I received a master's degree in management consulting from the Free University in Amsterdam in 1994. I have followed courses where and when relevant and set up our own learning environments with like-minded professionals. Later, I received a honorary masters in change management from Sioo. However, I have learned most on the job by combining consultancy, teaching, research and writing in collaboration with others. And still do.
consultancy background
After being a social activist for years I worked between 1987 and 1992 at the Institute of Environmental and Systems Analysis (IESA) where we mediated conflicts between industry, government and environmental groups and helped industry to realize more sustainable practices. My interest in systems thinking and social innovation stems from this period. After a short period as an independent consultant and an interim manager of a spiritual center, I joined one of the large Dutch management consultancy firms, Twynstra Gudde. I worked there for 17 years as a senior partner where I first focused on how to manage professional firms and then specialized in the diagnosis, design and realization of organizational development. Action research about the change dynamics around complex issues soon started to take center stage. This research is generally conducted with those directly involved and across organizational boundaries on issues that they are passionate about and add value to the world around them. It often also involves how to create the space and legitimacy to do so. I work as an independent consultant since 2011.
teaching background
I have always taught about change and consultancy within the organizations I worked, starting with IMSA. At Twynstra Gudde I led a knowledge center on change management, supported product development and professionalized fellow consultants sinds the '90's. I give lectures and run education programs and I have a coaching practice for the last twenty years. Over time, teaching and coaching has been with change agents: people who take responsibility for change for their own environment regardless their function or affiliation. I am involved with programs of the Copenhagen Business School (CBS/SIMI), the Technical University of Denmark, the Vlerick Business School. Within the Netherlands I am involved with programs with the Free University in Amsterdam, the Universities of Applied Sciences in Amsterdam and Rotterdam, VUCA Academy, the National Centre of Social Innovation (LESI), Vakmedianet, Focus Learning Journeys and especially Sioo, the Inter-university Centre for Development in Organizational Studies and Change Management.
research background
Doing research within and about change practices is a common thread in my work.  My PhD research on innovation around complex issues in the Dutch diplomatic arena has been my most intense enterprise in this area. This concerned action research on multi-year change efforts in about twenty sites, most of which took place in Africa. I received my degree with honors in 2009. The dissertation was shortlisted as the best PhD research by the Dutch Society for Political Science and rewarded as the best PhD research by the Dutch Network of Quality Management. Since that time I also became part of research platform at Twynstra Gudde and Sioo. I am member of the scientific council of the professional association of management consultants in The Netherlands (OOA), a member of Practitioners' Council for Critical Organization and Intervention Studies (KOIS) at the University of Humanistic Studies in the Netherlands, a member of the academic board of Sioo and a member of the Academy of Management. I support others in doing action research and collaborate frequently with others in specific action research projects.
writing background
I took up writing as a great way to learn and share ideas and still publish regularly. This adds more than hundred publications, varying from books and academic articles to columns, professional publications, CD's and videos. The publications focus on topics like organizational change, learning, systems thinking, professionals and research. They have received publication awards such as the best book award by the Dutch Professional Association of Management Consultants, several best article awards by the Dutch Association of Management Consultancy Firms and best paper awards at the Academy of Management. Though most of these publications are in Dutch, I do publish in English as well. Best known in English is probably the handbook 'Learning to Change' that I wrote with Léon de Caluwé. I contributed to books like 'Creative Consulting', 'Consultation for Organizational Change' and 'Dynamics or Organizational Change and Learning'. Articles have been published in journals like the Journal of Applied Behavioral Science, Journal of Management Inquiry, International Journal of Action Research, Management Decision and Holland Management Review. I was an editor of the peer-reviewed journal 'Management & Organisatie' for five years and am now part of its editorial board. I am also part of the editorial board of the humanistic journal 'Waardenwerk'.
present environment
I work independently since early 2011 to allow more time for my profession at the expense of management responsibilities. Most of my work I do in collaboration with like-minded consultants, academics and educators. I am also affiliated with two organizations to continue long lasting collaboration. In the area of management consultancy I am associate partner with Twynstra Gudde and in the area of education I am associate partner with Sioo. I am also registered as certified management consultant (CMC) and registered as a teacher at the central register for vocational education (CRKBO).